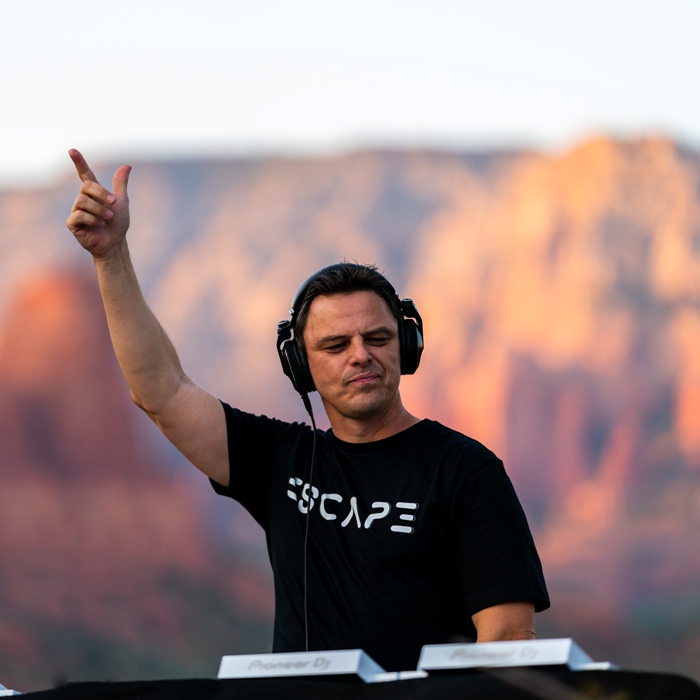 A Christmas Thanks — 4 Hour Set for Afterhours.fm End of Year Countdown 2020
Hi there. I know many of you out there are enduring another lockdown period, keeping you away from your extended family and friends over Christmas. Here is a little something which might provide a musical escape and distraction — Delivering an early treat for you ahead of the holidays, a 4 hour journey End of Year Countdown mix for 2020. Staring out deep and wondrous, and slowly move through the gears through techno towards uplifting melodies to create the right vibe.
Hope you enjoy, and wishing you all a very Merry Christmas. Looking forward to delivering the always very special and much anticipated Global DJ Broadcast Classics Showcase episode for you next week.
Tracklist:
01. Way Out West — Earth (Orkidea Pure Progressive Mix)
02. Antrim & Ezequiel Arias — White Moon (Night Mix)
03. Kyau & Albert — Beehive
04. Khen — A Hero
05. DJ Zombi & Shai T — High in the Sky
06. Bandes — Borealis
07. Deadmau5 — Luxuria (ov) (Tinlicker Remix)
08. Mees Salome — The Border
09. Armin van Buuren & AVIRA — Illusion
10. Markus Schulz — Bells of Planaxis
11. Robert Nickson presents RNX — Painting the Skies
12. Jerome Isma-Ae & Alastor — Tiger (Subside Remix)
13. Tinlicker vs. Robert Miles — Children
14. Spencer Brown & ALPHA 9 — Ariel
15. Fonzerelli — Hope
16. Monika Kruse — Craving Desire
17. Rafael Osmo — Loader
18. Mike EFEX — The Fallen
19. Markus Schulz — Sunday Chords
20. JES — Two Souls (Andy Moor Remix)
21. Layton Giordani — Living Simulation
22. Andrea Signore — Blackout
23. CamelPhat & Will Easton — Witching Hour
24. Manic Brothers & Alpha Particle Assembly — Exist (Pierre Blanche Remix)
25. Saad Ayub & Daniel Ortgiess — Psychosis
26. ID
27. Marco V presents Vision 20/20 — HO/PE
28. SUDO — Journey
29. Sian — City Bleeds (Raito Remix)
30. Yilmaz Altanhan — Eighties (Mike EFEX Remix)
31. Airwave featuring Markus Schulz — Angelica (2020 Re-Invented Mix)
32. ID
33. The Blizzard & C-Systems — Dark Days
34. Markus Schulz — Escape
35. Ben McConnell — Spelga
36. Darkness Falls — Absent Mind
37. NOMADsignal — Legasov
38. Anske — Reaching Up
39. Ilan Bluestone presents StoneBlue featuring Emma Hewitt — Hypnotized (Markus Schulz Remix)
40. Push — Strange World (Joyhauser Remix)
41. Assaf & Dave Neven — Transcend
42. Nifra & Mia Koo — Forever Forever (Beatsole Remix)
43. Klauss Goulart — Bashert (We'll Meet Again)
44. Johan Gielen vs. Virtual Vault — Blue Fire (Markus Schulz Big Room Reconstruction)
45. DJ T.H. & Jan Johnston — Stealing Time (Markus schulz In Search of Sunrise Rework)
46. Mario Ochoa — Utopia
47. NOMADsignal presents Isotapes — Thorium-238
48. Hypaton — No Man's Sky
49. Leon Bolier — Perpetual
50. Claus Backslash — Legendary Places
51. Little Wonder — Eclipse (Fictivision & C-Quence Remix)
52. Daxson — While We Wait
53. F. Massif — Understatement (Arkham Knights Remix)
54. i_o — Castles in the Sky
55. Yelow & Ad Astra — Blankensee (Markus Schulz In Search of Sunrise Rework)
56. Robert Nickson — Heliopause
57. The Thrillseekers presents Hydra — Crystalline
58. Markus Schulz & HALIENE — Tidal Wave (Daxson Remix)
59. Alex M.O.R.P.H. — Starfleet Commander
60. Bogdan Vix & Claudiu Adam vs. HamzeH — Hyperion
61. Markus Schulz & Christina Novelli — Not Afraid to Fall (Markus Schulz Escape Mix)
62. Zirenz — Edge of Space (Whiteroom Remix)